Hyundai wants to help you put solar and batteries in your home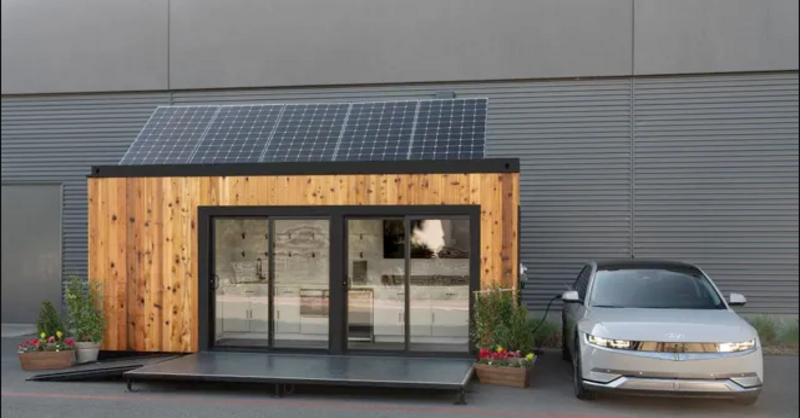 A sustainable future requires a multipronged approach. It's more than just replacing a gas car with one that runs on electrons or sitting back and hoping that your local utility moves as quickly as possible to renewables.
For those with the means, solar panels paired with a home battery can add an additional layer of eco-consciousness and power stability to their lives. Yet navigating the myriad solar panel and home battery options is a daunting process fraught with confusion as more and more players enter the market and reviews of each system are nonexistent.
Enter Hyundai Home, a marketplace launched last week during the Los Angeles Auto Show with the goal of alleviating the perplexity of picking solar panels, a home battery storage solution, and an EV charging system that's right for an individual home. Unlike offerings from Tesla and GM, Hyundai isn't building or selling its own hardware. Instead, it partnered with established players in the industry.
Click here to read the full article
Source: The Verge
—
If you have any questions or thoughts about the topic, feel free to contact us here or leave a comment below.
https://www.paneltheplanet.com/wp-content/uploads/2022/11/ptp-112322-1.png
418
800
Panel The Planet
https://www.paneltheplanet.com/wp-content/uploads/2016/03/panel-the-planet-logo-horiz11-300x123.png
Panel The Planet
2022-11-28 06:45:02
2022-11-28 09:25:17
Hyundai wants to help you put solar and batteries in your home