Panel The Planet President Mark Latham featured on "Renewables Going Mainstream" Podcast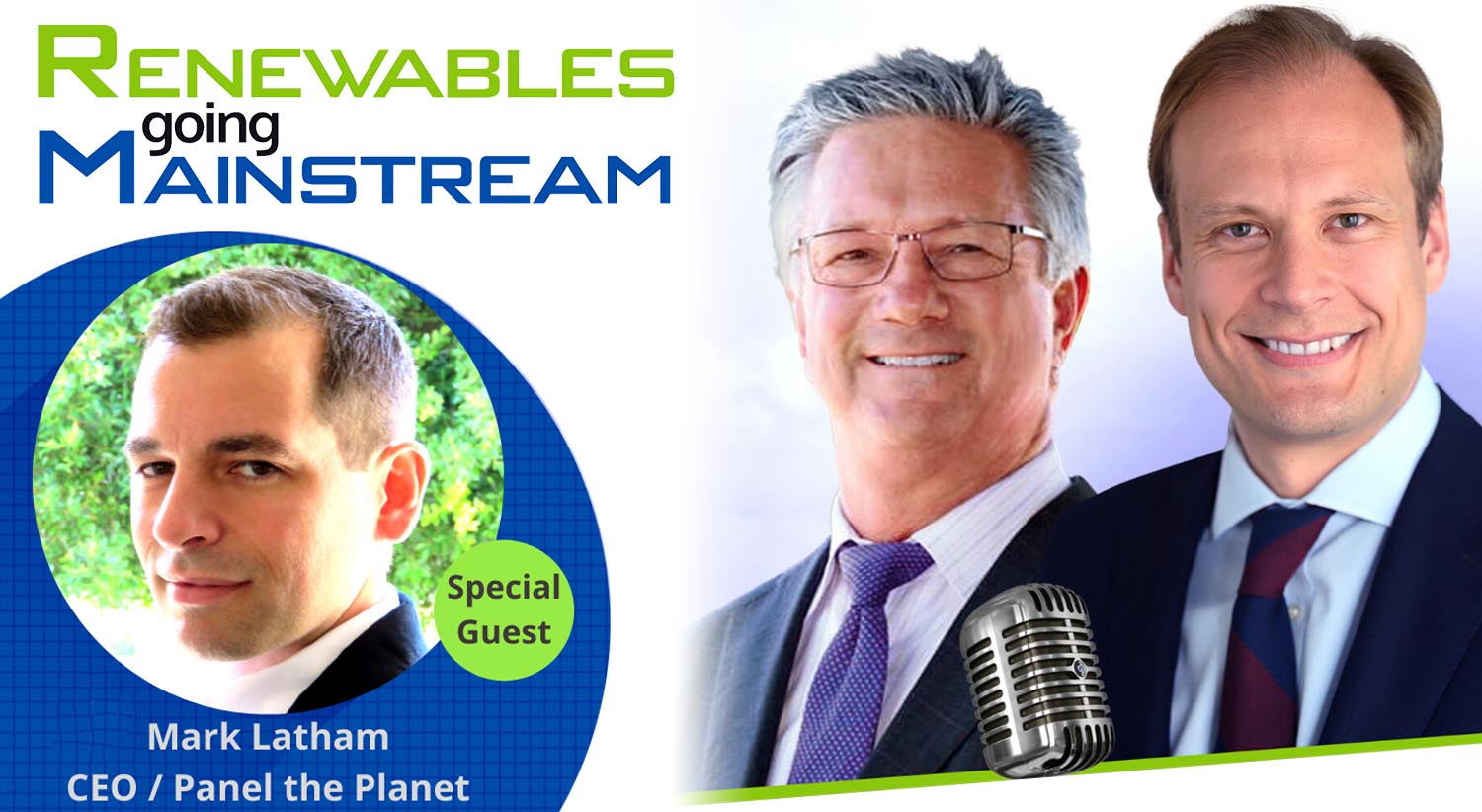 Panel The Planet Co-Founder and President Mark Latham recently joined Christian Brown of "Renewables Going Mainstream", a new podcast featuring interviews with renewable energy and sustainability experts that are not only making a difference to the environment but are also growing successful businesses.
The podcast is presented by RENEW Executive Search, a recruitment firm focused on renewable energy.
Here's what they say about the podcast:
"RENEW is excited to welcome Mark Latham, Co-Founder and CEO of Panel the Planet, to our Renewables Going Mainstream podcast! Mark is an industry veteran who saw a need for a company with a broader scope, and formed partnerships to offer his customers a more comprehensive package. Tune in to hear why he chose solar, how he helps his customers take advantage of incentives, and why this industry is so important to him."
The podcast will be released worldwide on 13 podcast platforms, including iTunes/Apple Podcasts, Stitcher, Google Podcast and Spotify.
Click below to listen to the podcast
About "Renewables Going Mainstream"
Welcome to RENEW's Renewables Going Mainstream Podcast! This is the weekly podcast where Brandt Handley and Christian Crown, Founding Partners of RENEW Executive Search, interview renewable energy and sustainability experts that are not only making a difference to the environment but are also growing successful businesses. In this very exciting time for renewable energy, listen and learn about what attracted these experts to renewables, why they've stayed in the sector, and how they are helping renewable companies create a better tomorrow,
https://www.paneltheplanet.com/wp-content/uploads/2020/05/panel-the-planet-renewables-going-mainstream-podcast-1.jpg
822
1500
PTP Team
https://www.paneltheplanet.com/wp-content/uploads/2016/03/panel-the-planet-logo-horiz11-300x123.png
PTP Team
2020-05-13 08:11:19
2022-04-13 12:18:31
Panel The Planet President Mark Latham featured on "Renewables Going Mainstream" Podcast